Fair travel or cheap travel?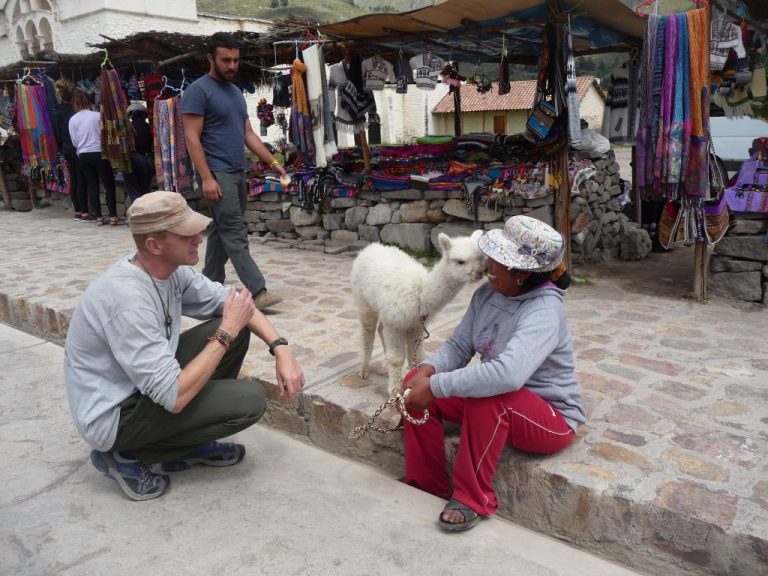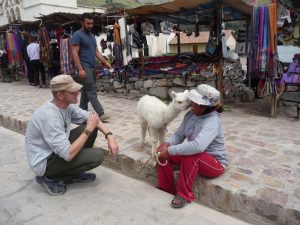 There is a big difference between Fair travel and cheap travel. Cheap can be fair and fair can be cheap. However, cheap most of the time isn't fair travel. Cheap tours from big international travel agencies are often not sustainable. Not for the environment and not for the local people. And the clients? They get what they pay for. If things go well, they have a decent tour. They will simply not know what they miss if they had booked a Fair Tour. If things go wrong, they will notice that cheap tours come with poor personal service.
Fair travel should be a two-way street and fair for everybody involved, you the customer, the travel agency, and above all the local people in the places you visit. Everybody should get a decent piece of the pie. That doesn't mean that fair can't be cheap. Fair travel organizations often are in direct contact with the local tour offices. They bypass the middle man. That's the broker that big travel organizations use (and let their customers pay for). Those direct contacts result in a more personal service and better treatment during the tours. Fair travel solutions are available for every kind of budget.
Sustainable tourism and mass tourism
All included package deals are popular with many people. It's handy, and you don't have to worry about a thing. It's even more convenient if one goes to a country and doesn't speak the language. They take you by the hand and let you see what they want you to see. It's the typical mass tourism deal. We take care of you, and we even feed you! What more do you want? Nothing wrong with it, if that's what you're looking for. This kind of mass tourism has, however, a negative side, it isn't fair travel.
Resorts are often located at a considerable distance from the cities. This is not a coincidence. They want their guests far away from all possible competition. Some all-inclusive hotels will even tell you: "Don't go outside! It's too dangerous!" If this true or not, it is in their advantage to scare you. They don't want you to go out by yourself. The room your stay in has been sold below its value. To make up for this, they will try to sell you their overpriced tours.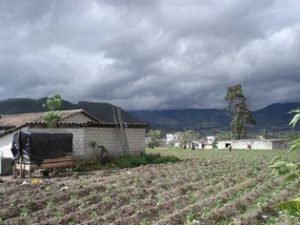 It is common practice that the big international tour operators make usury deals not only with the hotels but also with the local shops and restaurants. Take your tour to that little village. It will only stop at certain shops and one particular restaurant for lunch. Supposedly this restaurant has the best view and only food that doesn't make you sick. However, what they don't tell you is that they bargained huge discounts with the owners. Big well-known tour operators might even get up to 50% discounts, which is hardly sustainable. Not that you will notice any of this. You pay the same price, and the difference goes into the pockets of the tour operators. This way, most of the money you spend during your low budget vacation doesn't help the local economy. And if you want to shop or eat somewhere else, you will just be told: "Sorry, no time for more stops. We're on a tight schedule".
There's nothing wrong with all-inclusive tourism if that's what people are looking for, but it should be sustainable. Let's not forget that a lot of the holiday paradises are situated in underdevelopment countries! Therefore the major tour operators should permit a bigger part of the tourist' spending to reach the local economy. That way the local people can profit from fair tourism in their country.
Standard or customized travel services?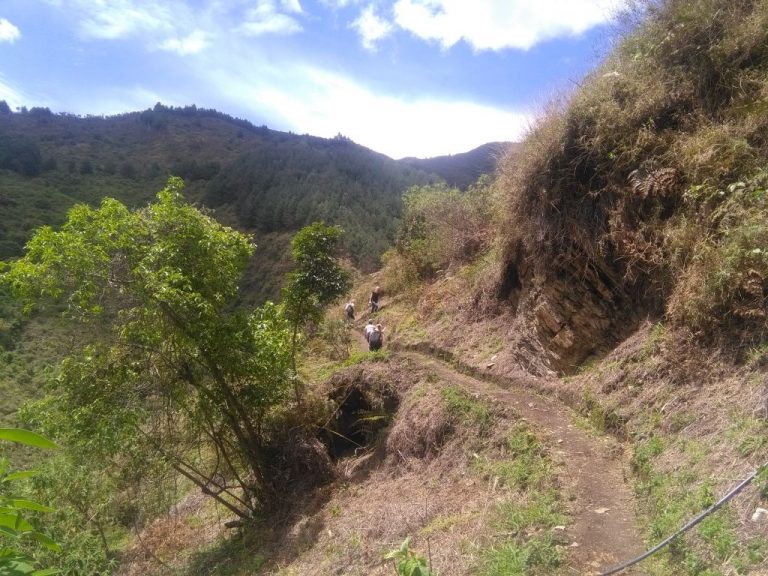 That depends on what you are looking for on your holidays. Standard services are generally cheaper than customized travel services. You get a package deal: flight, hotels and tours and everything at an amazingly low price. As stated above, this price is based on the mass deals that big travel agencies make. But what if you want to get off the beaten track? With standard services, it's most of the time not possible, and if it's possible, it will cost you a lot extra. No refund on the standard tours you didn't take. Customizing your trip before you leave is often not possible. The deal is standard service, standard package, low price; take it, or leave it.
Customized travel service offers you much more freedom and doesn't have to be expensive. It depends on your wishes and who you talk to. Agencies that provide customized travel services are generally small agencies. Small travel agencies don't have massive overhead costs that the customer has to pay for.
A small travel agency like Fairtravel4u can offer a lot more flexibility. We have direct contact with the tour agencies in South America. Therefore we can arrange a personalized vacation for you. Go "off the beaten track." Visit places that others won't see. Feel like an explorer. Like to stay more days in the jungle? No problem. Want to make a side step to Ayacucho on your way to Cuzco? Can be done. Want to do some canoeing in the jungle of Peru and Ecuador? Will be arranged. With our customized fair travel service, you can be the director of your vacation!
Traveling and climate change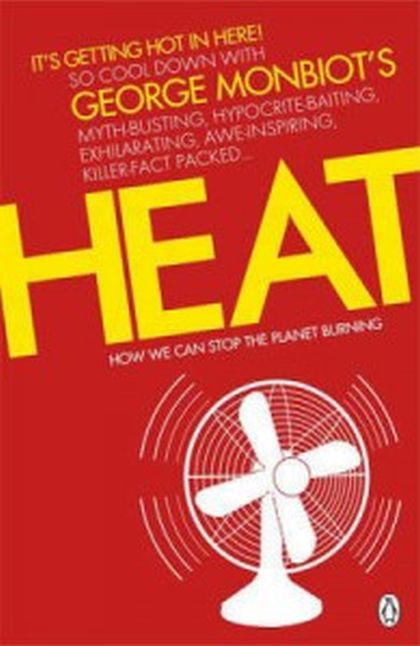 The phrase to "compensate for our carbon footprint whil traveling", is not fair and rather missleading. It seems to be invented rather to clear our conscience than to clean the air. Even if the money we pay for compensation is actually used to plant new trees it will not be very effective. First of all these trees have to be planted in an area without, or with limited natural vegetation. Otherwise their CO2 absorption will merely replace the CO2 absorption of the current plants. Ideally the new trees are local species, or else they can cause other environmental problems. Newly planted trees need fertile soil and many years of caretaking before reaching full size. While in calculations about carbon absorption they use the absorption ability of fully grown trees.
Unless we travel by feet, all traveling contributes in a negative way to climate change. However, this doesn't mean that traveling is always bad for the environment. It is important that we don't try to compensate for our carbon footprint, but that we try to reduce our carbon footprint. More research about reducing climate change you can read in Heat from George Monbiot.
How to reduce our carbon footprint while traveling
Since flights are by far the highest contributors to our carbon footprint, we can try to limit those. One option is to travel once a year for three weeks, instead of three times a year for one week. Other ways to reduce our carbon footprint while traveling include:
– Using public transport while traveling
– Avoid buying plastic (water) bottles
– Take short showers
Tourism to protect the environment
In a country like Ecuador tourism is very important. It provides the fourth source of income, after fossil fuels, shrimps and bananas. The money earned with tourism is generally spread more equally over the population. This income also reduces Ecuador's dependence on earnings from fossil fuels, shrimps and bananas. Therefore it becomes more interesting for the Ecuadorian government to protect its ecological resources. The Galapagos Islands are a great example. The waters around are very rich in fish. China has been trying for many years to buy the rights to fish these waters. But as long as the money from tourism outweighs the income from fishing, the nature of the Galapagos stays protected.
Holidays in Peru, Bolivia, and Ecuador? Fair and thoughtful tourism with Fairtravel4u!
Do you look for a great experience and do you want to get the maximum out of your holidays? Fairtravel4u can offer you "off the beaten track" tours that are fair for you, and fair and sustainable for the local population. We specialize in customized travel services in Ecuador, Peru, and Bolivia. We can customize all our standard tours to your wishes. Just let us know!
What does the FAIR in Fairtravel4u stand for?
• Fair prices for you as our customer, but also for the local people of the places you are going to visit.
• Fair information so you know what you can expect. Traveling is adventuring, and that means that you can encounter circumstances that can be quite uncomfortable, including long travel times, lack of basic services, and other local challenges. We inform you upfront before you commit with us.
• A fair way to treat nature and local cultures. Sustainable travel is what we stand for. When and where possible we are looking for sustainable travel solutions. The tours we organize are set up from a sustainable point of view. This might mean for instance using public transport instead of renting a car or bus, especially for you.
• We try to leave our destination the way we found it. We want our clients to be happy before, during, and after their tour because we want their future children to come back and to enjoy the same trip with us!
Interested in our Fair Travel approach? Take a look at our tours and contact us if you want to know how we can customize the tour according to your wishes. We're not cheap and not expensive, but we do pay fair prices to all local people working for us. We care about the future of our planet. Therefore we want our tours to be sustainable, for the environment and the people who live in the places we visit.