Quilotoa Loop Hike
The Quilotoa Loop through the central highlands is a great trek to experience the beautiful countryside of the Andes. During this trekking you will pass indigenous and mestizo villages, meet local farmers, and enjoy spectacular sceneries with deep canyons, paramo highlands and snow-capped peaks.
During this special trekking we spend the nights in cosy hostels with fireplaces, so it is the perfect trek for those who love rough nature, but don't like camping. The trek finishes at the village of Quilotoa, close to the lake with the same name. The Quilotoa Lake is one of the most impressive crater lakes of South America.
Short itinerary of this Trek:
Day 1: Latacunga – Cerros Guinopana – Isinlivi
Day 2: Isinlivi – Chugchilan
Day 3: Chugchilan – Quilotoa crater – Quilotoa Town – Tigua
Itinerary of the Quilotoa Loop Hike
Day 1: Latacunga - Cerros Guinopana - Isinlivi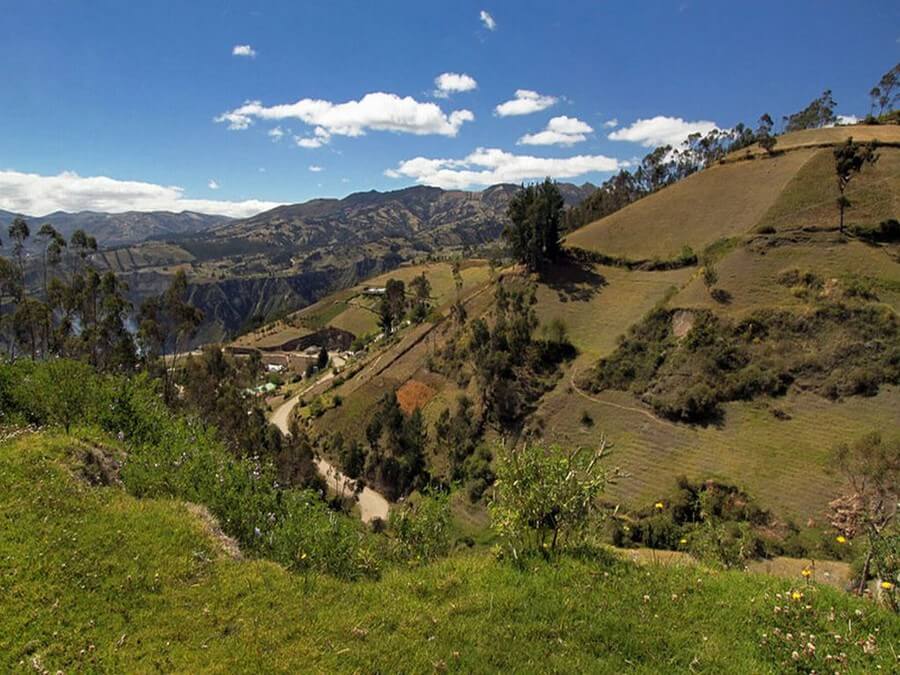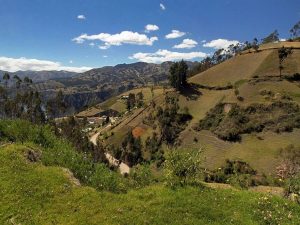 9:00 Am – Departure by car from Latacunga. After about 1,5 hours of driving on a very scenic road we reach the village of Sigchos, the starting point of a 3- to 4-hour hike at 2900 m. / 9514 ft. altitude. We hike down to an altitude of 2560 m. / 8399 ft. and then we go up again to Isinlivi, a tiny and very authentic village, at 2950 m. / 9678 ft. With clear weather you can see the snowcapped peaks of the Ilinizas. We can enjoy the patchwork of fields with corn and the purple colored flowers of the lupine, known locally as chocho. Along the whole loop we will encounter this plant, which has edible seeds. If it is the right season, we can taste the super healthy chochos in one of the villages.
Accommodation in a cosy mountain lodge.
Day 2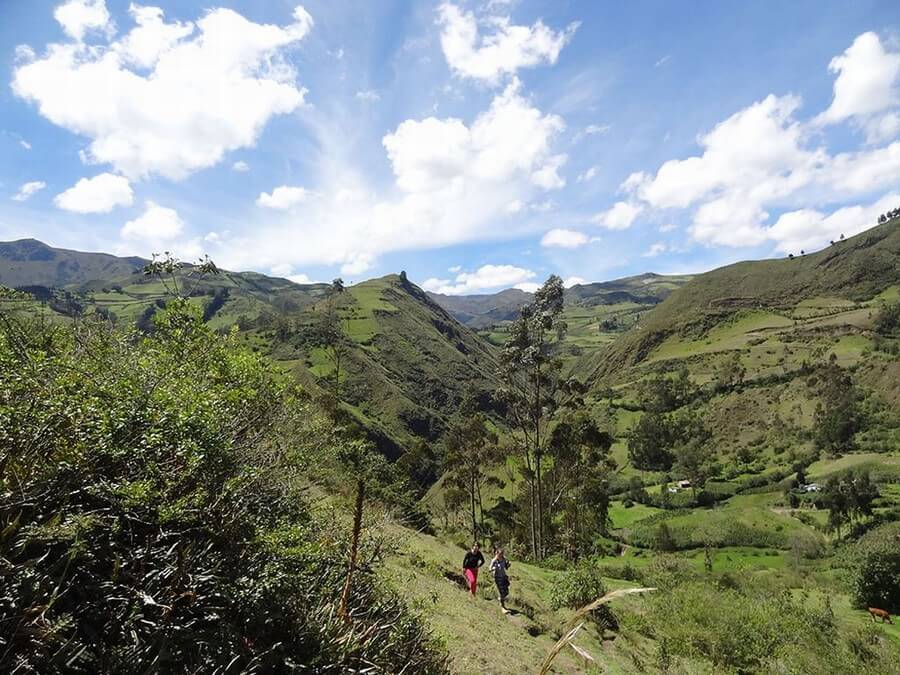 After a healthy breakfast you leave with your guide in the direction of Chugchilan, the next village on our trip. The hike will first go down, through the Rio Toachi Canyon and then back up to get to the road that takes us to Chugchilan. During this 5-hour hike you will have excellent views on the Toachi Canyon, and you will get good impressions what's life like on the countryside in the Andes. Arrive at Chugchilan (3200 m. / 10499 ft.) and accommodation in small hostel.
Day 3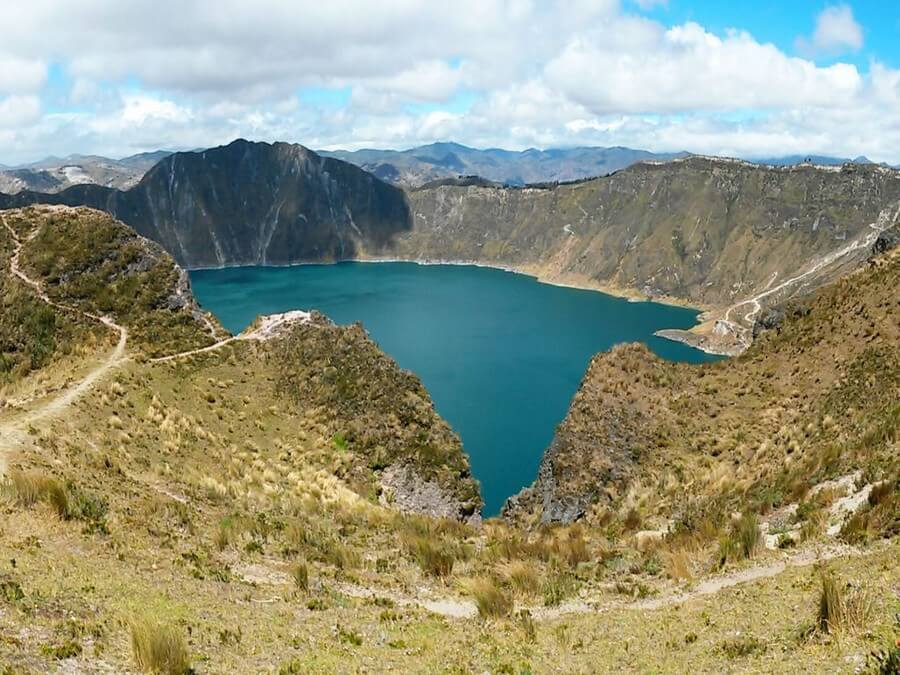 Today we leave Chugchuilan after breakfast to hike up to Quilotoa crater. It is about 5 to 6 hours hike, going up from 3200 m. / 10.499 ft. up to 3900 m. / 12.796 ft. Once at the crater rim you will have an amazing view of the lake and its ever changing colors. We can enjoy our box lunch at the crater and hike to the village of Quilotoa where our driver will be waiting to take us back to the Panamerican Highway. If there is enough time we will visit the Tigua painters.
Difficulty: moderate
Departure: any day with minimal 2 persons
Optional: it is also possible to organize this trek for 275 US$ p.p. In that case you will sleep in more basic hostels, you will travel by public transport and will have to carry all your luggage during the trek.
Inclusive in the 450 US$ Quilotoa Loop (ask for our basic option!):
We provide:
– english speaking trekking guide
– private transportation from / to Latacunga
– transportation for your laggage between the hostels
– accommodation in lodges
– meals and coffe, tea, purified drinking water
Exclusive:
– (soft) drinks
– Personal spendings
– Tips