Private Madidi Tacuaral Amazon Tour
Our private program into the Madidi Amazon Reserve requires a minimum of only 2 people. We can leave at the time you want and stop where you want.We don't include other people in your tour, which means that you make the this tour with your own guide for a maximum jungle experience.
Short trekking itinerary:
Day 1: Rurrenabaque – Beni River – Madidi – Tacuaral Lodge
Day 2: Tuichi River – Caquiahuara clay lick (macaws)
Day 3: Indigenous communities Moseten and Chiman
Day 4: Medicinal plant hike – Rurrenabaque
Private, Madidi Tacuaral Amazon Tour, long itinerary
Day 1: Rurrenabaque - Beni River - Madidi - Tacuaral Lodge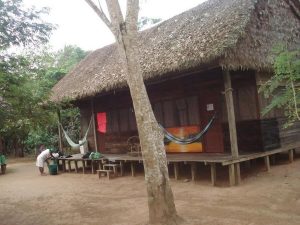 Early departure by boat up the Beni River.
Entrance to Madidi national Park, one of the most bio diverse protected areas in the world.
The boat ride will take around 3 hours to reach the Tacuaral Lodge on the Tuichi River.
Lunch and brief rest.
Hike along a rainforest trail for wildlife viewing: monkeys, deer, wild peccaries, capybara and several birds species. Dinner at the lodge. Night walk at the jungle to discover nocturnal wildlife.
Day 2: Tuichi River - Caquiahuara clay lick (macaws)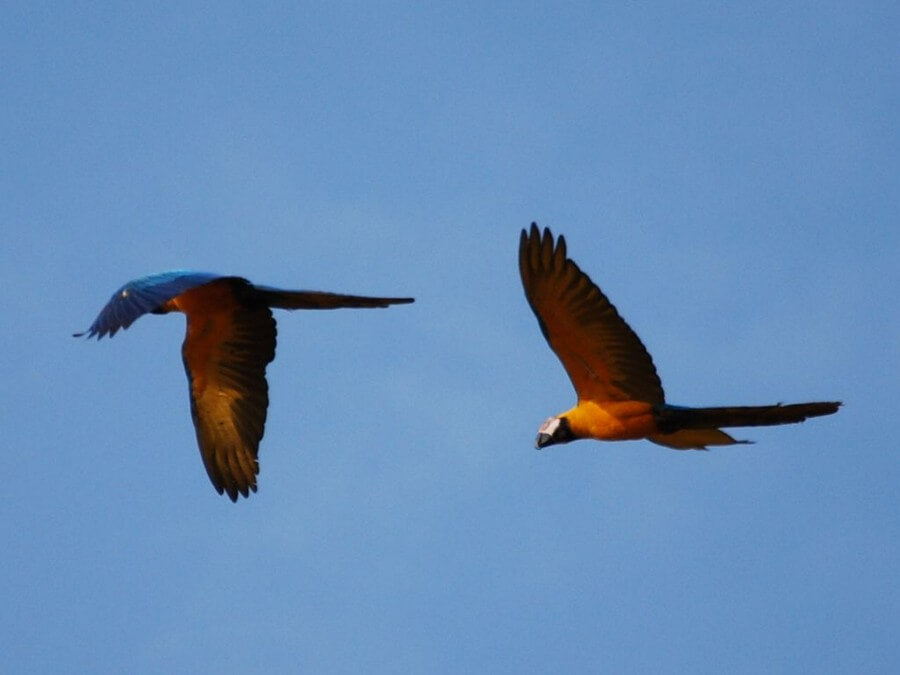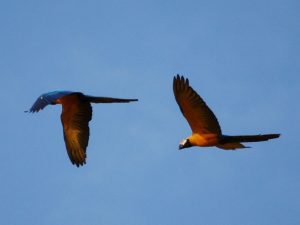 After breakfast, we take a boat trip up the Tuichi river to Caquiahuara. This is a clay cliff where macaws and parrots nest and feed. There are great photograph opportunities from the observation deck.
After taking pictures of the macaws, we will walk interpretative trail.
Lunch at the lodge. In the afternoon sport fishing and swimming in the river.
Day 3: Indigenous communities Moseten and Chiman
In the morning we bring a visit to a Mosetén and Chimán indigenous community to learn about their daily life and traditions. We will have lunch at their community.
To reach the community we go by boat, but there is also an optional 6 hour hike in the rainforest to get there andreturning by boat.
Back in the lodge, free time for resting.
Late in the afternoon we take a refreshing bath in the Tuichi River before dinner.
Day 4: Medicinal plant hike - Rurrenabaque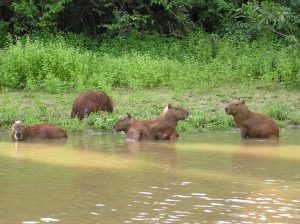 Early morning jungle hike to learn about medicinal plants Collection of seeds for handicraft-making, return to the lodge. Lunch and rest, before taking the boat back to Rurrenabaque.
Enjoy the spectacular sunset on the way back. Arrival around 5 p.m.
Included and recommended to bring with into the Amazon
Included in this Bolivian Amazon Tour: 
•    Transfer: airport – hotel – airport
•    Entrance fee to Madidi National Park (about 160 Bs. per person)
•    3 Nights accommodation at Tacuaral Lodge / Private room
•    Comfortable transportation by boats
•    Mineral water, juices and all meals during your at the lodge Guided expeditions with native and bilingual guide
Not Included:
•    Alcoholic and soft drinks
•    Hotel in Rurrenabaque
•    Flight tickets
•    International banking fees
What to bring with you: 
•    Clothing suitable for humid, tropical weather, for trekking through bushes and traveling by boat, canoe
•    Big backpack and a medium-sized one for trips
•    Comfortable Clothes of cotton, long sleeved shirts of clear colors
•    4-6 pair of socks
•    Bathing suit
•    Hat or cap
•    Closed and comfortable shoes to walk
•    Sun block cream
•    Insect repellent
•    Flashlight
•    Personal hygiene outfits
CHANGES OF ITINERARY OF THE TOUR:
Our operator will carry out all the efforts to make the tour according to the foreseen itinerary. However, in the event of being necessary and for reasons unaware to the company, like climatic, social and other conditions, the itinerary can be modified, in order to guarantee the security, comfort and/or the visitor's satisfactory experience.
INSURANCE:
It is the responsibility of the tourist to take out travel and health insurance and to have these documents on hand.