Groups Relaxation Tours Ecuador
Are you stressed and close to a burnout, or do you want to prevent it getting this far?
Time to relax. Clear your schedule and book our relaxation tour in Ecuador!
Enjoy 9 days of not having to worry about anything or anyone – because we will take care of you!
Nature, yoga and personal coaching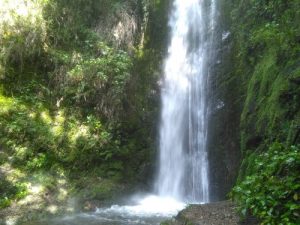 In 2014 the national slogan of Ecuador was "Ama la Vida", which means "Love Life". This is a great slogan for a country full of life and amazing nature. The destination of our relaxation tour is the Izhcayluma Lodge in Vilcabamba. It's said that the clean air and fertile ground in the valley of Vilcabamba are responsible for the longevity of its residents. A sign at the entrance of the village reads: "Vilcabamba is the only place in the world where you can add more years to your life and more life to your years".
The Izhcayluma Lodge
Located on a hill at the mouth of the valley, Izhcayluma offers a great view over Vilcabamba. The rooms and cabins are spread over a beautiful garden of 2000bsquare meters with a swimming pool, spa, life-size chess board, walking trails and the prettiest yoga studio of Ecuador. The Izhcayluma Lodge in combination with the coaching of Inge will provide you with the ideal conditions to relax and boost your energy.
Short itinerary Relaxation tour Ecuador
Day 1 – Saturday evening: Arrival in Quito – Papallacta lodge – meeting with Inge, Martijn and the group
Day 2: Papallacta lodge – flight to Loja – Vilcabamba (1500 m) – Izhcayluma Lodge
Day 3: Izhcayluma: yoga, massage and first coaching session with Inge
Day 4: Yoga and horseback riding
Day 5: Yoga, hiking and second coaching session with Inge
Day 6: Yoga, relax and a short group workshop
Day 7: Hike through the cloud forest of Podocarpus National Park
Day 8: Relax, massage and third coaching session with Inge
Day 9 – Sunday: Vilcabamba – Loja – Quito – arrive back home, refreshed and revitalized
Optional: You can extend this tour with a visit of the Galapagos Islands and/ or the Amazon Rainforest.
Departure date for 2019:
– Saturday July 6 t/m Sunday July 14
Full itinerary Groups Relaxation tour Ecuador
Day 1 - Saturday evening: Arrival in Quito - Papallacta lodge – meeting with Inge, Martijn and the group
After arriving at the airport of Quito Inge, Martijn and our driver will be waiting for you.
We quickly leave the city behind and reach the Papallacta Lodge in just over an hour. This lodge is very well located between the snowcapped Andean mountains and features one of the best-known hot springs of Ecuador. The
Papallacta Lodge
is a great location to relax and treat body and mind!
Day 2: Papallacta - Quito – Loja – Vilcabamba (1500 m) – Izhcayluma
After breakfast you can relax in one of the outside pools, while looking at one side over the tops of the Amazon Rainforest and on the other side towards the Andean Mountain range and the snowcapped Volcanos Antisana, Cayambe y Reventador. Can you think of a better way to wake up?
Early afternoon we drive back to Quito to fly in 45 minutes to Catamayo Airport in Loja
Our private transport will be waiting for us to bring us in 1h30 min, through the countryside and over winding roads with great views, to
Hosteria Izhcayluma
.
After our check-in and before dinner there is time to sit at the Izhcayluma viewpoint and enjoy some of the best sunsets over the valley of Vilcabamba!
In the evening there is time for a drink at the friendly small bar of Izhcayluma. This is the ideal place to meet interesting new people from all over the world!
Day 3: Izhcayluma, yoga, massage and first coaching session with Inge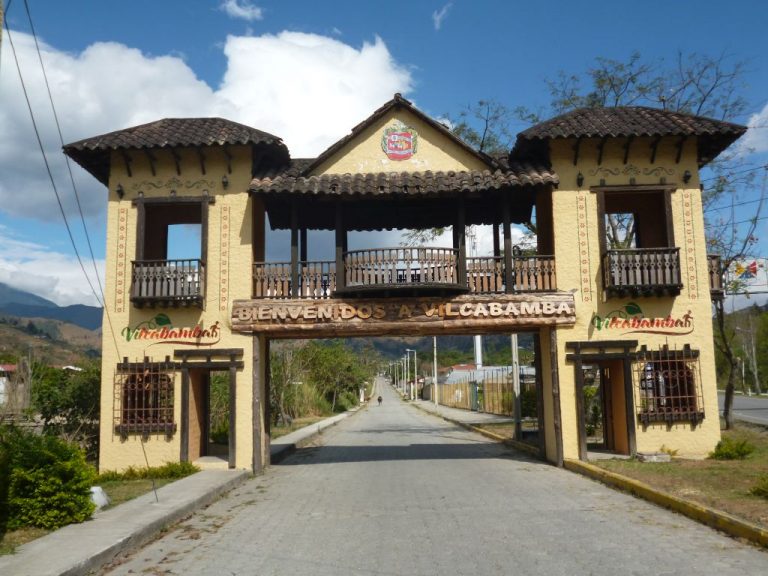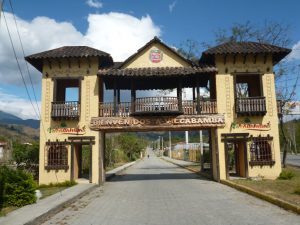 If you wake up early you can join the free meditation/ yoga class in the morning, right when the first sunlight comes over the green hills and the birds start their morning concert.
Breakfast is served in the spacious restaurant with a panoramic view over the Vilcabamba valley. After a healthy breakfast that includes real fruits, fresh yogurt and homemade bread and granola, you have time to explore the beautiful surroundings of the valley and/ or pay a visit to the small village of Vilcabamba.
Today Inge will also start with her private coaching sessions. Let her know what you struggle with and she will give you recommendations about how you can deal with your stress and how you might prevent future stress.
For the late afternoon we have scheduled a complete full body
massage
from the very experienced Masseuses at Izhcayluma.
Day 4: Horseback riding and yoga
Today it is time for some adventure. Starting at 10:00 am we have scheduled a 4 hour horseback-riding tour through the amazing surroundings of the Vilcabamba valley. The very experienced guide speaks Spanish and English and the horses are among the best horses in Ecuador. It is not important if you have experience or not, just let us know in advance and your guide will pick you the right horse. All you have to do is: "Let go and enjoy the amazing ride!".
Late afternoon you can relax at the swimming pool or participate in one of the free
Yoga classes
to surprise yourself about the flexibility of your own body and mind. No worries, for many guests at Izhcayluma these Yoga classes are the first they have ever done in their life, so you won't be the only 'new person'. For guests who do have experience in Yoga, there are also more advanced classes available.
Day 5: Hiking and Yoga
For today we recommend that you join Martijn on a hike along one of the several different trails heading out of Izhcayluma towards various locations in and around the valley of Vilcabamba. The trails are self-guided and go from 3 to 8 hours at a gentle pace. We highly recommend the Izhcayluma Loop, which takes 4 to 5 hours. These hikes make for good exercise in the healthy surroundings of Vilcabamba and provide you with amazing scenery and views over the valley. Another option is to hire a local guide and climb the sacred Mandango Mountain.
After hiking it is a good idea to relax body and mind during the free Yoga class, or jump in the swimming pool. Today will also be your second private coaching session with Inge.
Day 6: Relax and short group workshop
Today the focus is on relaxing with yoga and a group workshop with Inge.
Those of you who already feel fully relaxed and/ or want to know more about the production of coffee have the option to participate in a coffee and Panela tour (La Ruta de Café y Panela).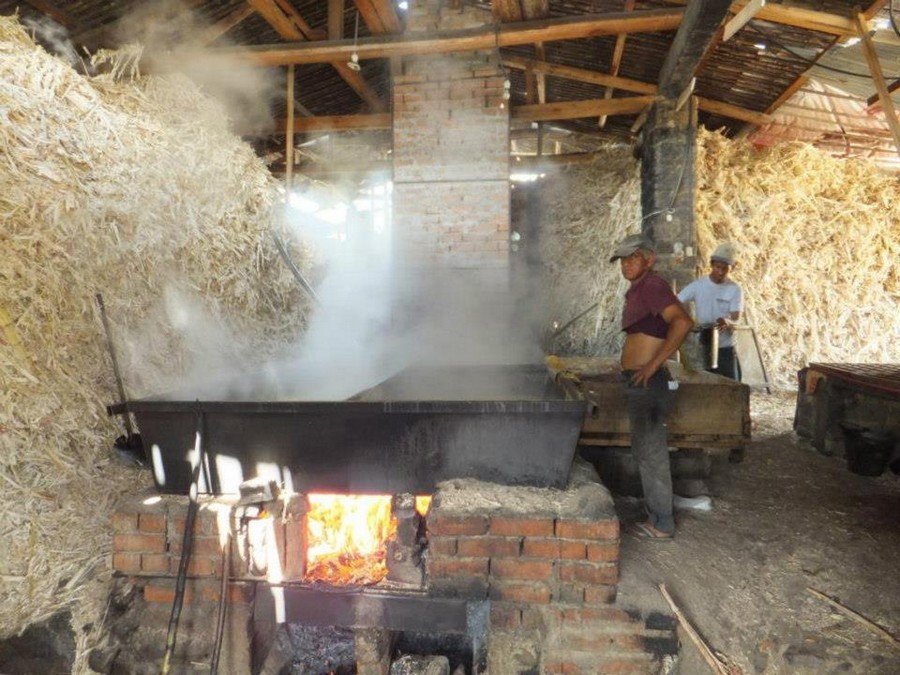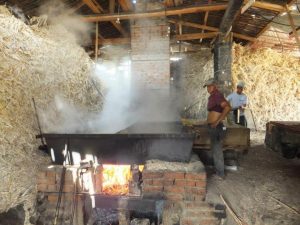 This additional tour starts at 9:00 am. After half an hour you make your first stop to look at some strange natural adobe formations, also called "The Devil's Cathedral".
The tour continues on to visit of a companion plantation, where they grow the most famous coffee variety of the world, the highland coffee Arabica.
After this visit you reach the traditional village of Yangana. Here you get to know the coffee processing factory. The owners will explain to you the processing of the coffee and of course you can try the delicious brew as well.
In Yangana you can decide to continue by car or step on your bikes to travel along the old secondary road with great scenery back to Vilcabamba.
Along the way you can have a break for a swim at a beautiful river and enjoy a late lunch (included in the tour).
Further on the road you will encounter a typical Panela factory. Panela is a very sweet brown substance, produced by cooking sugar cane juice at high temperatures. The tour continues through amazing countryside, passing through the tranquil old villages of Quinara and Tumianuma! Around 15:30 pm you're back in Vilcabamba.
Time to lie down in a hammock and relax.

Day 7: Hike through the cloud forest of Podocarpus National Park
After a good breakfast we drive in about 45 min. to the entrance of the Podocarpus National Park, named after the Podocarpus tree, the only native Conifer of Ecuador. The cloud forest and paramo of this nature reserve offer a great place to observe various orchid species and other flower and plant species. Podocarpus is also home to many bird species, including humming birds! If you are really lucky you might even see a spectacled bear! The park rangers see these animals only about once every 2 months, but who knows…
From the entrance you can choose to make a long and very adventurous hike of 5 hours (over only 5 km…) through the park.
Note
: this hike is not for people with vertigo…
You can also do a short hike of around 2 hours in total up and down, to an impressive viewpoint (mirador) over the surroundings and the nearby town of Loja.
The adventurous people who still have energy left can also decide to mountain bike the very scenic route from the entrance of the National Park back to Vilcabamba/ Izhcayluma (4 h).
Day 8: Relax, massage and third coaching session with Inge
This day is a great day to relax, enjoy the swimming pool, hammocks, or maybe even a game a life size chess. If you join the Yoga class you might be surprised about the effects on your body from only one week of relaxation and exercise, in a healthy surrounding and without stress! This day will be the last private coaching session with Inge with more recommendations about how you can prevent future stress.
To finish this day in style we've included a last full body massage.
Day 9 – Sunday: Vilcabamba – Loja – Quito and re-born back home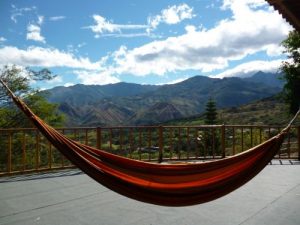 All good things come to an end, but we like to see the end of this Relaxation Tour in Ecuador as a new beginning. We hope you enjoyed the past week and that it gave you new energy and inspiration to undertake the challenges in life and at work.
When ready we will bring you to the airport of Loja on time to catch your flight to either Guayaquil, or Quito.
End of our services, but optionally we can help you to book an extension to the unique
Galapagos Islands
, or the mystical
Amazon Rainforest
.
Note: here the itinerary of the tour above is to give a good impression of the day to day tour program, but the final itinerary will depend on (unpredictable) local circumstances. The final itinerary can also be adjusted to suit your personal preferences.
More details about this Relaxation tour and what to bring with:
Departure date for 2019:
– Saturday July 6 t/m Sunday July 14
Group size: The group contains minimum 10 and maximum 12 persons
Official prices in Euro's:
1 Person in a room: 1220 Euro
1 Person in a Cabaña*: 1308 Euro
2 Persons in a Cabaña*: 1139 Euro p.p.
*A cabaña is little house/ hut with a double bed and private balcony
Inclusive in this relaxation tour:
– Private transport from Quito airport to the Papallacta Lodge and back
– One night with breakfast in the Papallacta Lodge (depending on availablity).
– Return flight Quito – Catamayo – Quito
– Private transport from Catamayo airport to Izhcayluma lodge and back
– 7 Nights in a private cabaña/ room in the Izhcayluma Lodge
– Daily healthy breakfast buffet from 7:00 am till 10:00 am in Izhcayluma
– A 4 hour horseback riding tour
– Tour into Podocarpus National Park
– Two massages of 75 minutes
– Free yoga classes for 7:30 am till 8:30 am at Izhcayluma
– Free access to self-guided hiking trails around Vilcabamba
– Three times 45 minutes of private coaching with Inge
Exclusive:
– International flights and ocasional airport taxes
– Lunch, dinner and drinks
– Optional tours and excursions and everything that isn't clearly mentioned in the itinerary and inclusive list
– Coffee and Panela tour
We recommend you to bring with:
– Valid identification and travel documents and when needed a valid visa
– The information of your travel insurance
– Valid vaccinations, ask you country´s health center for more information
– A comfortable day backpack
– Good shoes
– Sandals/ flip flops
– A warm jacket/ fleece
– A rain jacket/ poncho
– Two warm sweaters
– Two light trousers (cotton or linen)
– 3 T-shirts
– Yoga pants (optional)
– 2 long-sleeved shirts
– 2 shorts
– Swimming clothes
– Something to be able to back-up your photos
– Protection against the sun and mosquitos (you can also buy locally)