Basic Pampas Amazon Tour
This is a very basic, but fun and adventures Amazon, Jungle tour through the Pampas of Bolivia. During this tour that starts from Santa Rosa, there is also a good chance to spot the pink fresh water dolphins!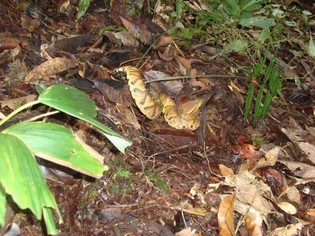 Short itinerary of this 3 days Amazon Pampas tour:
Day 1:Rurrenabaque – Santa Rosa – Pampas del Yacuma – Indigina Eco Lodge
Day 2: Indigina Eco Lodge – Pampas and the Yacuma River
Day 3: Indigina Eco Lodge – Yacuma River – Rurrenabaque
Itinerary Basic Pampas Amazon Tour
Day 1: Rurrenabaque - Santa Rosa Pampas del Yacuma - Indigena Eco Lodge
We depart Rurrenabaque at 9:00 am by car, passing through sleepy Amazon villages and past small family fincas.  We arrive by noon at Santa Rosa, a small town on the banks of the Yacuma River.  Here we share a traditional Bolivian lunch of hot soup, meat, rice, yucca, vegetables, and fresh fruit.
From Santa Rosa, we proceed by boat down the Yacuma River.  We drift downstream slowly, careful not to disturb the wildlife.  You will notice the abundance of fauna immediately:  The trees are alive with birds and monkeys, and it is not uncommon for the boat to be escorted for miles by pink, freshwater dolphins.  Your guide will be happy to stop the boat to point out hard-to-spot animals or to wait for you to get amazing photographs of wildlife and landscapes.
We arrive at the Indigena ecolodge around 4:00.  You can enjoy a snack and fresh juice, take a shower, or just unwind in a hammock for a bit before we head out again.  Just a few minutes down river, a local family tends a small shack (extra not included) selling wine, cold beer, and snacks.  Here, you can meet travelers from other lodges and share a drink before dinner or challenge them to a game of soccer or volleyball.  Once the sun has set over the open expanse of the pampas—always a breathtaking spectacle—we head back to the lodge for dinner.
When the sun sets, the pampas wakes up.  Birds and monkeys cry out in the darkness, and small predators dart through the bushes in search of breakfast.  We set out in the boat with flashlights in search of the biggest predator of all:  caimans.  These members of the gator family can grow to 12 feet long.  Pitch-black, they hunt along the river during the night, eating snakes, fish and the stray bird.  Though hard to see during the day, the caimans are easy to spot at night; their eyes reflect the moonlight, glowing red in the darkness.
Day 2: Indigena Eco Lodge - Pampas and Yacuma River
In the morning we share a hearty meal of eggs, pancakes, pastries, and fresh fruit.  After breakfast, we don high rubber boots (to protect against snakebites) and head into the high grass of the pampas in search of anaconda and other snakes.  These non-venomous snakes are among the largest in the world.  It is not uncommon for us to spot one 3 or 4 meters long, though some claim to have seen anacondas more than twice that size.
After a long morning in the sun, you may wish to spend the hottest part of the day swimming in the river (use the rope swing!) or lying down for a siesta in the shade.  After lunch, we head out looking for a fishing place.  The catch:  piranhas.  These predatory fish are abundant in the region and have been a dietary staple of indigenous communities for generations.  Our guides know the best spots to find piranhas and teach you traditional methods of catching them using raw beef for bait.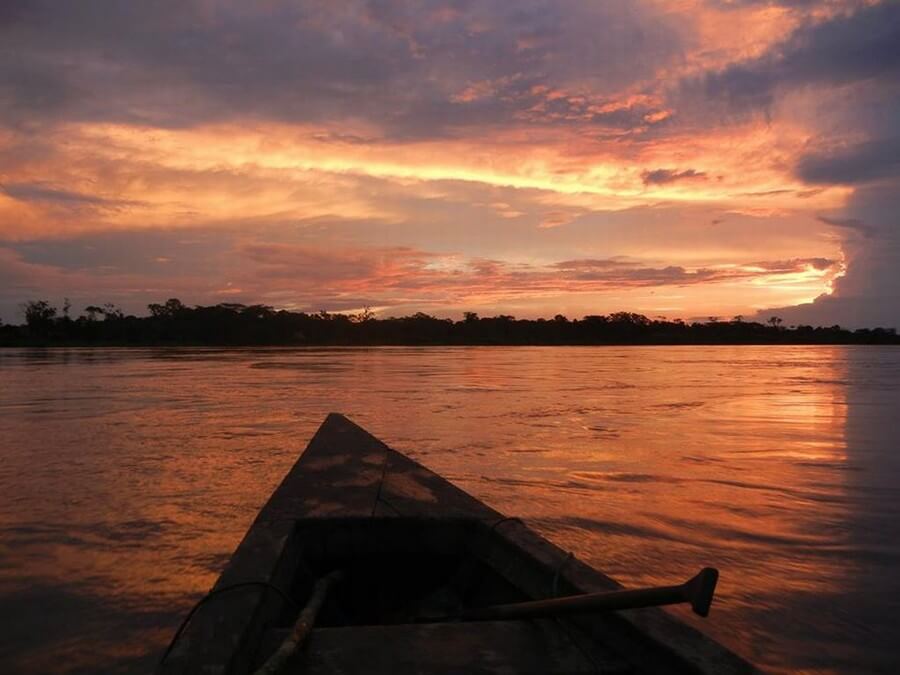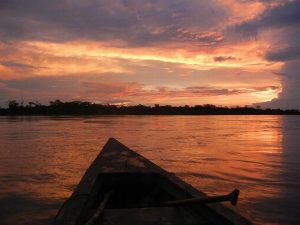 As evening sets in, we motor back downriver to the football pitch from yesterday.  Again you've got an opportunity to unwind with other travelers or play a guests-vs-guides game as the sun sets.  Grab an extra beer for dinner if you'd like, and we head back to the lodge to eat.  Typical dinners include rice, lentils, pasta, salads, fresh vegetables, and bread.

Day 3: Indigena Eco Lodge - Yacuma River - Rurrenabaque
For those guests who like to get an early start, we offer a pre-dawn ride a bit downriver.  As the moon sets, the pampas begins to prepare itself for morning.  Howler monkeys can be heard along the riverbanks.  We arrive at an open spot a few minutes away to watch the slow spectacle of sunrise.
After breakfast, we set off upriver where pink dolphins congregate to socialize.  If you'd like, you're welcome to jump into the water for the unforgettable experience of swimming with these rare animales.  The dolphins may brush against you as you swim, but are harmless and unbothered by your presence.
After your swim, we return to the lodge for lunch.  You've got an opportunity to take a siesta and pack up your things before we set off in the afternoon for the return ride to Rurrenabaque.

*This is a referential program and there may be modifications or adjustments according to different
situations like weather, season or physic conditions.  p.m.
Price of this Amazon Tour Includes:
2 nights' accommodation at the basic Indigena Lodge
Transportation in comfortable boats
Mineral water, juices and all meals during your stay at the lodge
Guided expeditions, with an experienced guide who speaks Spanish and basic English
Price not Includes:
Entrance fee to Madidi National Park (160 Bolivianos)
Alcoholic and soft drinks
Hotel in Rurrenabaque
Flight tickets
International banking fees
To take on boat trip:
A small backpack for day-trips/ excursions
Comfortable Clothes of cotton, long sleeved shirts of clear colors
Bathing suit
Closed and comfortable shoes to walk
Insect repellent
Headlight/ Flashlight
Personal hygiene outfits
Protection against the sun
Sun hat
Camera + extra batteries
Plastic bag to protect photographic equipment, etc.
Important:  all passengers must bring passport and personal insurance documents