The Ancestors Trail
This is a great one day trek in Ecuador where you hike through the Andean highlands just outside of Riobamba. During this hike you will be able to enjoy beautiful sceneries and learn more about the culture of the local indigenous people who life in the highlands of Ecuador.
Itinerary of the Ancestor's Trail Trek
We leave Riobamba at 9:00 am and drive south into the highlands, to the village of Tzalaron. On Fridays we can visit here a small, but very authentic market. This is a great opportunity to learn about the traditional Andean produce and the customs of the colorfully dressed indigenous people.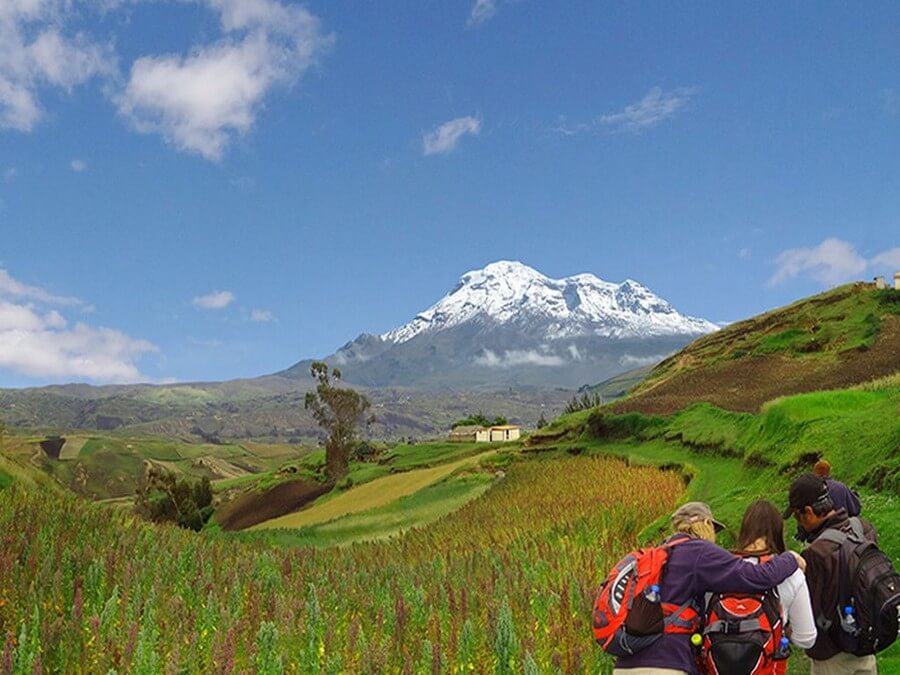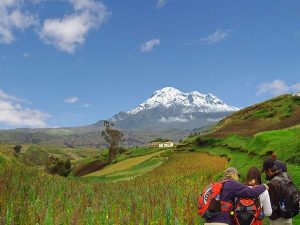 Just outside the village we start our 4-hour hike in the mountains. During this hike we will descend from 3560 m. / 11.679 ft. to 3300 m. / 10.826 ft. and with clear weather we can enjoy excellent views of Tungurahua, Altar and Chimborazo volcanoes. We pass small indigenous communities and traditional farms with crops like quinoa, fava beans, wheat, oat and corn. With some luck you can see hummingbirds and other birds. We finish this hike at the Colta Lake, which is the largest lake of Chimborazo with an estimated length of 2,5 km. In the nearby village we visit Balbanera, built by the Spaniards in 1534 as the first catholic church of Ecuador. From here we return by car to Riobamba.
Arrival in Riobamba at about 16:00 h.
Inclusive in the Ancestor's Trail:
Inclusive:
– naturalist guide
– private transportation from / to Riobamba
– box-lunch and purified water
– necessary equipment
Exclusive:
– (soft) drinks
– Personal spendings
– Tips