Travel the Silver Route, Buenos Aires – Lima
Travel from Argentine along the "Silver Route" through colonial towns and surrealistic landscapes and discover more about one of the most important eras in the history of South America!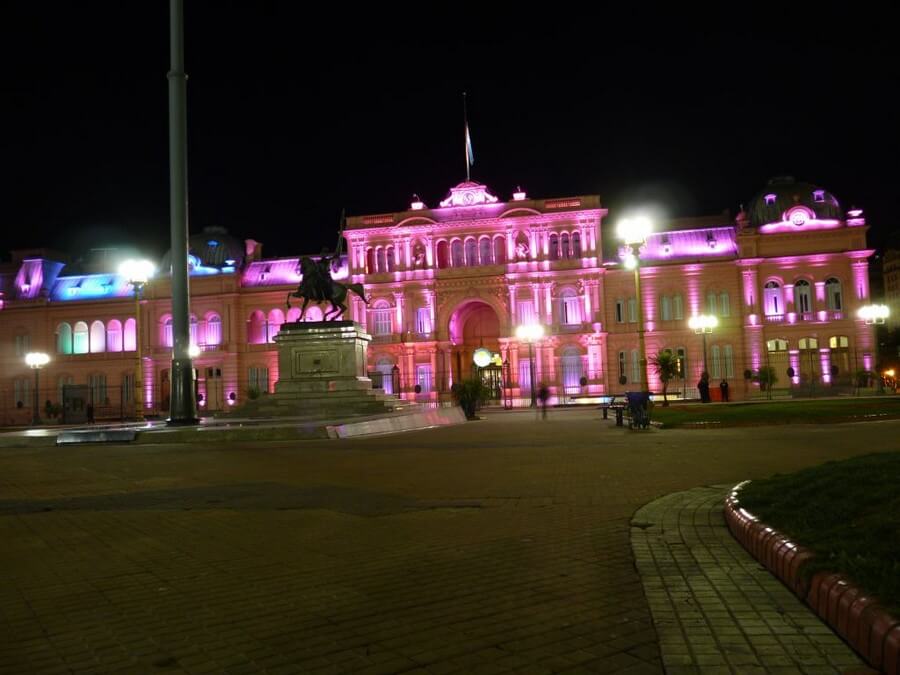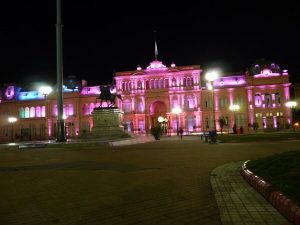 The important silver mine (Cerro Rico) in Potosi created not only the so called 'silver trails' towards the coast of Lima, but also a 'slave route' from Buenos Aires to Potosí. Along the trading routes for silver and supplies for Potosi emerged new towns and cities, including La Paz, Salta and Cordoba.
The silver from South America not only played an important role in the history of this continent, but was actually an important key factor during Spanish ruling in Europa.
The wealth in South America attracted businessmen, artists, 'gold diggers' and slaves from from Europe and remains of their presence are still very visible in the modern metropolis of Buenos Aires.

Short travel itinerary
Day 1, Sunday: Arrive in Buenos Aires
Day 2: Free day in Buenos Aires and Tango show
Day 3: Free day and optional City tour on bike in B.A.
Day 4: Buenos Aires – Cordoba
Day 5: Cordoba
Day 6: Cordoba – Salta
Day 7: Salta
Day 8, Sunday: Salta – Purmamarca
Day 9: Purmamarca – Tilcara
Day 10, Tuesday: Tilcara – Tupiza
Day 11: Tupiza – Start of the 4-days Salar de Uyuni Tour -San Antonio de Lipez
Day 12: San Antonio – Laguna Colorada (4200 m)
Day 13: Laguna Colorada – San Juan
Day 14: San Juan – Salar – Uyuni (3650 m)
Day 15, Sunday: Uyuni – Potosi
Day 16: Potosi – Silver Mine tour – Sucre
Day 17: Free day in Sucre, optional: a day trekking
Day 18: Free day in Sucre
Day 19: Sucre – Flight – La Paz
Day 20: Free day in La Paz
Day 21: La Paz – Copacabana
Day 22, Sunday: Copacabana – Puno
Day 23: Titicaca – Uros Taquile tour – Puno – Cusco
Day 24: Arrive in Cusco and free day
Day 25: Sacred Valley tour – Ollantaytambo – Aguas Calientes
Day 26: Aguas Calientes – Machu Picchu  – Cusco
Day 27: Free day in Cusco
Day 28, Saturday: Cusco – Lima -> Home
Optional: More nights in Lima.
Long travel itinerary Siver Route
Day 1: Arrive in Buenos Aires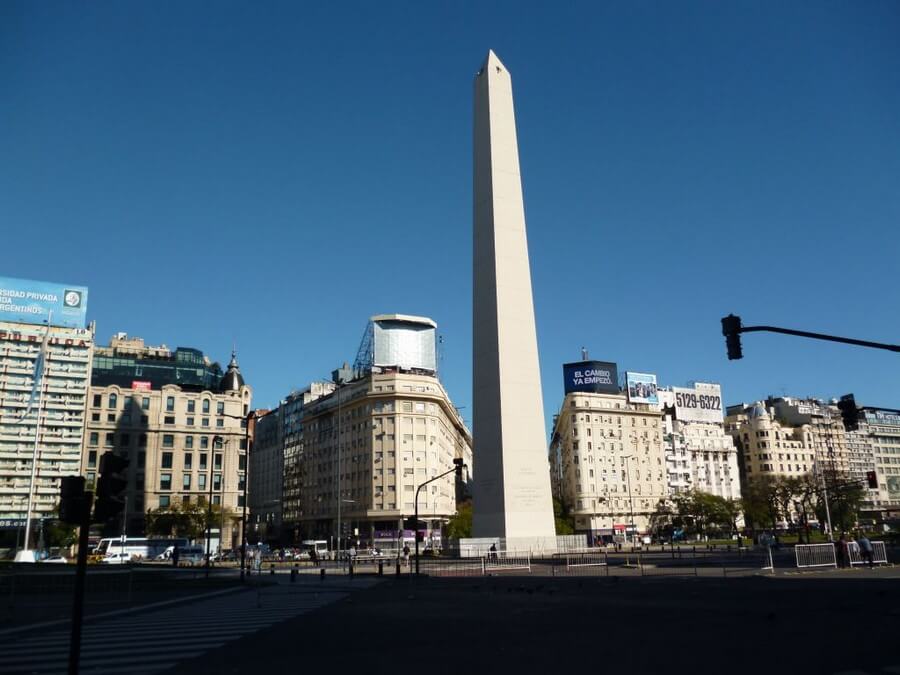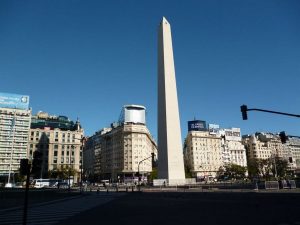 (Sunday) After arriving at the Buenos Aires international airport your driver will be waiting for you to bring you to your hotel right in the middle of the vibrant city center.
Buenos Aires is one of the most vibrant capitals in Latin America. It is the city of Tango and fashions, where the people drink mate and espresso during the day, attend a Tango show in the evening, have dinner around midnight and dance until the next morning.
Overnight with breakfast in a hotel in the center of Buenos Aires
Day 2: Free day in Buenos Aires + Tango show in te evening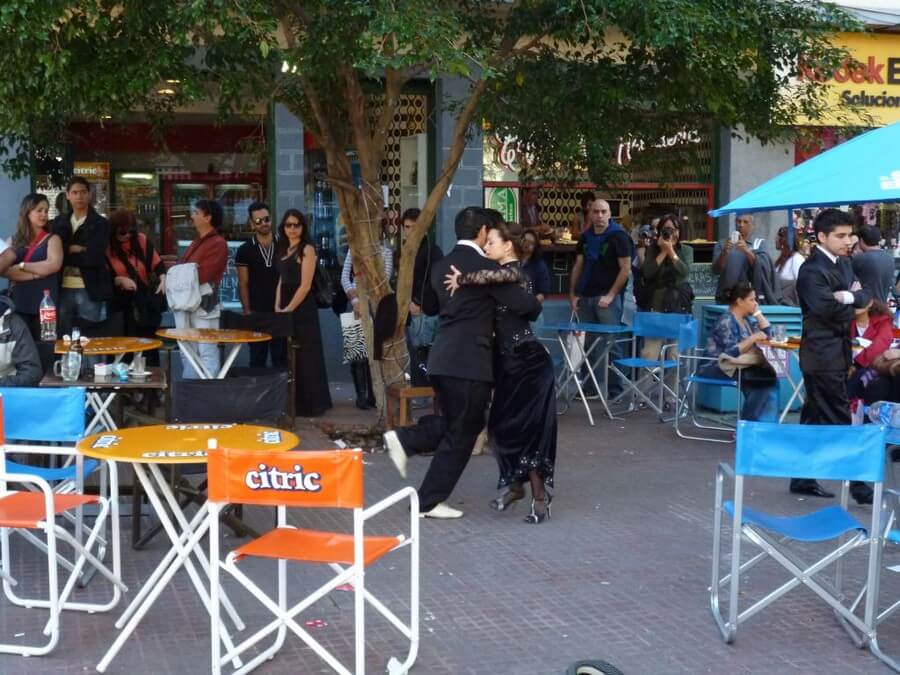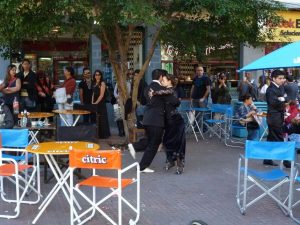 Again, welcome to Buenos Aires, the city of Tango, Maradona and Evita Perón!
Buenos Aires is also known as the Paris of South-America. It is a city with more than 10 million inhabitants spread over 40 different neighborhoods, the so-called ´barrios´, which all have their own character. From the16th century a big stream of immigrants came from Italy, France and Spain and you can still find the influences of these countries in the neighborhoods where the immigrants established themselves.
In the neighborhood of La Boca for example you come upon the rich Italian culture of its inhabitants. In San Telmo you can find the real Argentinean culture with tango dancing in the streets and many antique stores. Recoleta has a French feel, with elegant houses, nice restaurants and a beautiful and famous cemetery. Palermo is the upcoming neighborhood with its many designer shops and grand green parks.
OPTIONAL excursion for today: A half day City Bike Tour in English, starting and ending at Meeting Point: statue Plaza San Martin, Regular excursion.
By bike you get to see the city from a different perspective. Buenos Aires is a cosmopolitan city where you can clearly see the influence of the large immigration flow of the past.
The tour starts and ends at the historical square of San Martín and will show you many interesting places of the city, depending on the route that will be taken. The northern route takes you along the trendy neighborhood of Palermo Soho, the French quarter Recoleta with her famous cemetery and the tranquil green area of Palermo. On the central route you will visit the old class district La Boca, the tango neighborhood San Telmo and the modern port district Puerto Madero.
In the evening you will enjoy a spectacular Dinner & Tango Show! You will be picked up at your hotel and brought to La Ventana. In the very heart of San Telmo, this historic restored tenement (known as conventillo) is a classic example of the culture of the old city of Buenos Aires. The premises of La Ventana take a trip to these old times. The interior, which preserves the building in its purest style, creates the ideal setting for a unique experience which includes 32 performers, two tango orchestras, an Argentine folk music group, dancers and singers.
Then it is time to enjoy a world-class performance during a delicious dinner, consisting of national and international cuisine and of course, an exquisite selection of Argentine wines!
Afterwards, you will be brought back to your hotel.
Overnight with breakfast in a hotel in the center of Buenos Aires

Day 3: Free day in Buenos Aires
Buenos Aires offers an abundance of possibilities. A good idea is to explore more of the trendy neighborhood Palermo, with its exclusive boutiques, good restaurants, great bars and nice terraces. Maybe try to find the perfect leather bag or jacket at Calle Florida, or visit the interesting MALBA museum.
You can also visit the market of San Telmo, or stroll through the colorful streets of la Boca, in search of the perfect souvenir. The National Museum of Belles Arts is also recommendable, or you can dive into history by visiting the famous cemetery of Recoleta in combination with the Evita Museum. As you can read, there are almost too many options to choose from.
Overnight with breakfast in a hotel in the center of Buenos Aires
Day 4: Buenos Aires - Cordoba
Today you are free to relax before the long journey of tonight and maybe practice your Spanish in one of the coffee places, or in the park while sharing a mate (special kind of Argentinean herbal tea)
At the beginning of the evening you will be picked up at the hotel and brought to Bus Station in Retiro to take a comfortable public overnight bus to Córdoba (9h30 min.)
(Example: Departure 21:15 hrs – Arrival 06:50 hrs)
Day 5: Córdoba
Upon arrival at the Bus Station of Córdoba your private transfer will be waiting for you to bring you to your hotel in the center of Córdoba.
Please note that the official check-out time is at midday and therefore the check-in time can be after mid-day. When your room is ready, you will often be allowed to enter earlier.
Córdoba is the second most important city in Argentina and the main urban development in the central region of the country. Even though it is nestled in a vast valley, it is surrounded by the heights of various mountain range systems that create a unique microclimate. This beautiful city is open to tourism not only through its history but also by means of its impressive sceneries, with plenty of eye-catching sites and various surprises for visitors.
When the sun sets, the city presents an active cultural atmosphere and nightlife manifested in the theaters that present a wide range of recreational and artistic performances.
Overnight and breakfast in a hotel in the center of Córdoba
Either today or tomorrow: You can enjoy an excursion in shared services to Alta Gracia, incl.: English speaking guide and transport.
We proceed to the city of Alta Gracia along the Provincial Route 5, we pass by one of Córdoba's important industrial zones and arrive to Alta Gracia. We will visit the Virrey Liniers Museum previously known as the Alta Gracia Jesuit Estate, the characteristic Tajamar Jesuit church, the house of Che Guevara and the house of Manuel de Falla. We return to Córdoba by way of La Falda de Carmen city and Ing. Justiniano Allende Posse Freeway. Duration: Approximately 4-5 hours.
Day 6: Córdoba – Salta
Time to relax in Córdoba, where its streets and promenades feature tracks of the ancient colonial architecture mingled with modern buildings. All this is completed with parks and green spaces such as Sarmiento Park, designed in the late XIX century, which manages to supply enough oxygen for this large urban center and its dwellers.
At the end of the afternoon you will be picked up at your hotel and brought to the Bus Station of Córdoba for your Comfortable public overnight bus to Salta (12 h.)
(Example: Departure 20:20 hrs – Arrival 08:15 hrs)
Day 7 Salta (1187 m altitude)
After arriving early at the bus terminal of Salta you will be brought to your hotel in the center of town.
Located in the Lerma Valley, Salta is the capital city of the homonymous province. It is situated in one of the most fertile and nicest sites ever created by nature in this region. It is located at 1.187 meters above sea level, at the bottom of the 20 de Febrero and San Bernardo Mountains. The Hispanic architecture of the city outstands from the other cities in the country. The colonial spirit from the times of the foundation remains in its houses, streets, old monuments and narrow sidewalks of this town  surrounded by the mountains.
Day 8: Start of the 2 days Safari Excursion to the Clouds & Humahuaca.
The "Safari Clouds with Humahuaca Tour" combines the route of the "Safari to the Clouds" in the special designed Movitrack vehicle with the classic route of the "Quebrada de Humahuaca" in minibus in a single 2-day trip.
Thanks to the technical conditions of our vehicles, the "Safari to the Clouds" offers a unique opportunity to combine three Northwestern Argentinean Routs in one unforgettable day. The first route is also called "Road to the Clouds", following the railways of the famous Train to Clouds, admiring this magnificent engineering work started in the 20th century. We follow this railway through Quebrada del Toro up to San Antonio de los Cobres. Then we will be crossing of the Puna on Route 40 to Salinas Grandes (the big salt lakes of Argentine). The third route, Cuesta de Lipan, has an impressive decrease of 2,000 meters in 22 km. Sightseeing include condors and the transition from the desert to the fertile highlands of the wettest valleys, before getting to the picturesque village of Purmamarca at the foot of the famous (Cerro de Siete colores) "Hill of Seven Colors" in the Humahuaca's Gorge.
Tonight you will stay in Purmamarca, which is situated in the famous Quebrada de Humahuaca (Humahuaca Gorge) and gives a beautiful view on Cerro de Siete colores.
Day 9: Purmamarca – Humahuaca – Tilcara (2465 m)
The picturesque layout of Purmamarca is centered around the main church, which was built in 1648. The same as with other villages in the region, the houses in Purmamarca are of adobe; a mix of earth, clay and straw, a technology passed down through the generations. The main church has currently been noted as National Monument, as it has a particular architecture as well as valuable paintings and images of Cusco. Enjoy the friendliness of the locals, the delicacies, the crafts fair with regional products and the beautiful colors of the surroundings!
Then it is time to travel further north through the Humahuaca Gorge. This gorge in the Northwest of Argentine is declared by the UN as a World Heritage Site and delights us with its bright colors rock formations. As we slowly ascent we will be making a small circle visiting different local villages and observe the culture of the lowlands changing into low Andean culture. The last place we visit today is Tilcara, known from its Pre-Columbian ruins called Pucara. The mild and dry climate of Tilcara also provides the right environment for a varied fauna including vicuñas, guanacos, foxes, ferrets, viscachas and even condors.
Overnight and breakfast in a Hotel in Tilca
Day 10 (Tuesday): Tilcara – Villazon – Tupiza (2900 m)
In the morning, you will be picked up at your hotel in Tilcara and brought to the border with Bolivia at La Quiaca.
After crossing the border with Bolivia into the town of Villazon a beautiful ride with private transportation will bring you to Tupiza. On the way you will pass through different eco-systems, along colorful mountains and through several little 'lost villages'.
Overnight with breakfast in the basic Hotel la Torre in Tupiza
Day 11: Tupiza – Start of the 4-days Salar de Uyuni Tour -San Antonio de Lipez
From Tupiza we ascend the beautiful Quebrada de Palala to El Sillar which has a fantastic moon landscape. After taking some beautiful pictures, will continuing to the mining areas of Nazarenito, Chilcobija, Cerrillos, Polulos, Rio San Pablo until we reach the abandoned village of San Antonio de Lipez. In this village one can obtain textiles and lytic arrows of the place.
Day 12: San Antonio – Laguna Colorada (4200 m)
This morning we visit the colonial ruins of San Antonio, also known as Ghost Town, the Torreón, Laguna Morejón, Quetena, where you can take a bath in the hot springs of Chalviri.  After relaxing our muscles in the warm water, we continue to Laguna Verde, at the foot of the Volcano Licancabur (5960 m.a.s.l.). Then we cross the Desert of Dali with its fabulous shapes of ignimbrites.
From the desert, we go up to 5000 m.a.s.l. until The ¨Sol de Mañana¨ geysers, volcanic craters with effusions of sulfur vapors and heavy water. After visiting these 'Witches Pots' we drive further until we reach Laguna Colorada, where we spend the night (very basic).

Day 13: Laguna Colorada – San Juan
After breakfast our tour crosses de Desert of Siloli where de famous ¨Arbol de Piedra¨or ¨Stone Tree¨ can be seen. Then we continue  along the "Camino de las Joyas" (Jewels Road) with a set of small lagoons: Laguna Ramaditas, Laguna Honda, Laguna Chiarkota, Laguna Hedionda, Laguna Cañapa, sanctuaries of 3 varieties of flamingos.
The tour passes also by the foot of Volcano Ollague (always active), Tomasamil (5900 m.a.s.l.), and the Salar de Chiguana to conclude at the end of the day in the town of San Juan.
Day 14: San Juan – Salar – Uyuni (3650 m)
It takes about an hour and a half to drive from San Juan to the Salar de Uyuni.
The highlights of today include: "La Cueva del Diablo" (the devil´s cave), Isla del Pescado (Fish Island), also called Inca Wasi (house of the Inca) with its giant cacti, the first salt hotel, and an Iodized Salt Processing Plant in Colchani. The journey ends visiting the Train Cemetery just outside of Uyuni.
Overnight and breakfast in Tonito Hotel. This popular hotel lies right next to the local army base and the best pizza restaurant of Bolivia.
Note: tour itinerary for the Salar can be slightly different, depending on park regulations and availability of hostels.
Day 15: Uyuni – Potosí (4060 m)
The beautiful ride to Potosì (4 h.) is almost an excursion on its own. Due to its silver mine Cerro Rico, Potosí ones belonged to one of the biggest and richest cities in the world. It was over this silver that the Dutch buccaneer Piet Hein gained its biggest victory over the Spanish fleet. Together with the fact that Casa de la Moneda produced the first coins of the American continent, it describes
Potosí´s
important part in History. After arriving you have time to explore the colonial center of this city above 4000m altitude.
Overnight with breakfast in a hotel in Potosí
Day 16: Potosí – Cerro Rico Mine Tour – Sucre (2790 m)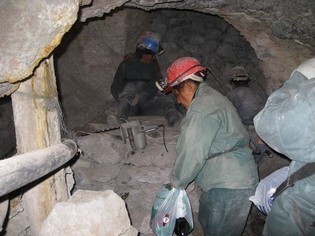 In the morning we have included to bring a visit to the historical mines of Cero Rico. The silver from this mine helped changing history for countries like Peru, Bolivia and Argentine and even Europe. The profits from this silver brought wealth to Potosí and the western world, but also misery and death to about 8 million slaves. Nowadays they don't find much silver anymore, but the mine still contains many other minerals. The high metal prices and silent hope to find a new silver vein make that many men still daily enter the mines under old fashion and very basic conditions. More information about Potosí and the history of its Silver Mine, you can read at:
Cerro Rico
.
In the afternoon you drive in three hours with private transportation to the official capital of Bolivia, Sucre.
Here you can see for yourself why Sucre is often called the most beautiful city of Bolivia.
Overnight with breakfast in the very central located, colonial building of Hostal Sucre.
Day 17: Hiking in Sucre
For today we have included a spectacular full day "Rock Painting Hike" in the surroundings of Sucre. The hike starts at an altitude just above 3000 m, with great views over the rugged landscape. Walking down to the rock paintings will give you splendid views of the valley of the Rio Ravelo and the Crater of Maragua. Halfway this hike you visit the rock paintings in the Caves of the Puma an Inca Machay. After visiting the rock paintings you will walk down to a few rivers that we'll cross and from there you go down to the village of Tumpeka.
That's where the Jeep/ bus will pick you up again to bring you back to Sucre.
Other options include visiting the several museums; the ancient old dinosaurs foot prints, the impressive cemetery and/ or the local market.
Overnight with breakfast in Hostal Sucre
Day 18: Free day in Sucre
A good day to relax after enjoying last night´s nightlife in Sucre, continue sightseeing in this friendly city. Visit its museums; visit the ancient old dinosaurs foot prints, the impressive cemetery and/ or the local market, or even join another hike.
Overnight with breakfast in Hostal Sucre
Day 19: Sucre - La Paz (3600 m)
In the morning you fly in less than an hour from Sucre to La Paz. In the afternoon you have free time to stroll through the city.
'La Paz' translates as 'The Peace', but 'The Market' would have been a better name for this busy never sleeping city. This is one of the best places to shop for souvenirs, or maybe even buy an amulet on the mysterious witches market.
Highly recommended is also to follow the 3 different lines of the new Teleferico (cable cars) above La Paz. The views over La Paz and surroundings, from these cable cars are incredible!
Overnight with breakfast in a Hotel located in the touristic market area of central La Paz.
Day 20: Free day in La Paz
For dare devils it is an option to bike down the former most dangerous road in the world. This beautiful ride brings you from 4700m to the semi jungle of Coroico.
Two other recommendable options are:
To bring a visit to the pre-Inca site of Tihuanacu. It is said that the Inca's adopted part of their building style from the Tihuanacu culture. But the culture is mostly known for its impressive farming methods.
The second option is to visit the Chacaltaya Mountain (5450 m), ones the highest ski-piste in the world. The ski-piste is closed now, but the views of the surroundings are beautiful!
Overnight with breakfast in hotel in La Paz
Day 21: La Paz - Copacabana - Lake Titicaca (3820 m)
During your 4 hour trip to Copacabana we cross the smallest point of Lake Titicaca. After arriving you have the whole afternoon to explore this 'pilgrim/ backpacker' town.
You can also decide visit the cathedral, to relax on the beach shore of Lake Titicaca or to climb the Cerro Calvario to watch beautiful sunsets.
It is also (optional) possible to join a half day trip to Isla del Sol. This island offers beautiful sceneries and views over the lake and according to some Inca stories it was also the birth place of their first Inca.
Overnight with breakfast in Hostal Cupula, with great views over Lake Titicaca.
Day 22: Copacabana - Peru – Puno (3840 m)
Today we cross the border into Peru and our bus ride towards Puno ( 3 hours) offers great views over Lake Titicaca. Peruvians see Puno as their musical capital and there are often small parades in the streets.
Overnight with breakfast in a hotel in the center of Puno

Day 23: Puno – Uros + Taquile Tour – Puno – Cusco
For today we have included a full day combination tour to the islands of Uros and Taquile. In the morning you will visit the famous floating reed Islands of Uros. Here the descendants of the Uros civilization will give you a warm welcome and explain you more about their history, present culture and floating homes.
Then you navigate in about 2h30 min to Taquile Island. On this island the men have to knit hats to 'conquer' their wife. While you walk across the island your guide will explain more about the history and culture of Taquile.
In the evening, around 22:00 h you will travel by very comfortable public overnight bus to Cusco (7 hours).
Day 24: Arrive in Cusco and free day
After arriving very early in Cusco, we have included an early check-inn in your hostel in the historical center of Cusco, previous capital of the powerful Inca Reign.
After a rest and breakfast it is time to discover Cusco, where its many historical sites and museums keep even the most experienced traveler busy. Other options include a rafting tour, horseback riding, mountain biking, etc.
Overnight with breakfast in a hotel in Cusco
Day 25: Cusco - Sacred Valley - Pisac - Salineras - Ollantaytambo - Aguas Calientes
For today we have already included a beautiful private tour through the Sacred Valley of Cusco, with many interesting attractions. We start with a visit to the impressive archeological site of Pisac. Passing along the ruins and enjoying the great views over the valley your guide will explain you part of the interesting Inca history.
After visiting the archeological site of Pisac, you will have time to stroll around on the colorful tourist market in the village of Pisac.
From Pisac you drive in about an hour to the salt pans of Salineras. Already for centuries before Inca time the Maras civilization catches here a small stream of salty water that comes out of the mountain.
They catch the water in small shallow pools and let it dry in the sun, until they have only salt left. The view of these white pans in the green valley is mind blowing!
After Salineras you drive in an hour to the friendly tourist town of Ollantaytambo.
From Ollantaytambo your guide will lead you around the ancient Inca fortress of this village. The fortress of Ollantaytambo is one of the very few places where the Inca's won a big battle against the Spanish conquistadors.
After visiting this interesting site you will have dinner in the village before taking the train to Aguas Calientes (now officially called Machu Picchu Pueblo).
We recommend you to go to bed early in this tourist village and get a good night of sleep for the exciting day of tomorrow.
Overnigh + breakfast in a hotel in Aguas Calientes
Dag 26: Aguas Calientes - Machu Picchu - Ollantaytambo - Cusco
Today you can choose to get up early as 5:00 am to leave with the first bus at 5:30 am towards Machu Picchu,  so you will have the whole morning to visit the most famous Inca -, or maybe even the most famous archeological site in the world.
Although the site is famous, it is also still covered with mysteries about its original purpose, how the Inca's could build this impressive city on and between the mountain tops, why they build it and even about its original name. More information:
About Machu Picchu
After your guided tour on the archaeological site of Machu Picchu you will have free time until noon to re-discover this amazing Inca Citadel by yourself. Your train back to Ollantaytambo and bus to Cusco will leave late afternoon/ evening.
Important note: For everyone who wants to climb Huayna Picchu or Machu Pichu Mountain, at the edges of the archeological site of Machu Picchu, make sure to let us know BEFORE your booking and we will check availability.
When you climb the Huyana Picchu Mountain there is also a 'secret trail', which goes to the back of the mountain to visit the original Temple of the Moon. This beautiful trail takes an additional two hours and you have to start before noon from the top of the Huayna Picchu Mountain.
Overnight with breakfast in a hotel in Cusco

Day 27: Free day in Cusco
A free day in Cusco to visit more ruins, go horseback riding, rafting, bungee jumping, join an original culinary biking tour, or just relax. Enjoy a cup of coffee or tea on one of the balconies around Plaza del Armas and cherish the moment that you are in one of the most historical cities in South America.
Overnight with breakfast in a hotel in Cusco
Day 28: Cusco - Lima
Today we have scheduled in the tour an early flight back to Lima is, but this itinerary can easily be changed for passengers who want to stay longer in Cusco (25 US$ p.p. for each night longer. Please inform us with your booking if you want to stay longer.

Note: the itinerary above can be slightly different from the final tour schedule, depending on local (unpredictable) circumstances.

Inclusive and recommended to bring with on the Silver Route:
Inclusive in this tour:
–    24 Nights with breakfast in hostels as described above (or similar quality)
–    3 Nights in very comfortable public overnight busses
–    All transfers mentioned in the itinerary in private services
–    A free dinner-tango-show in Buenos Aires
–    A half day tour with Spanish speaking guide to Alta Gracia
–    A two days adventure 'Movitrack Tour'
–    Private transport from Tilcara to Villazon
–    Private transport from Villazon to Tupiza
–    A 4-Days basic Salar de Uyuni tour, incl.: transport, breakfast, 4 lunches, 3 dinners, 3 nights in very basic hostels, but excl. entrance fees and NO guide
–    Public basic transport from Uyuni to Potosi
–    A 3 hours mine tour in Cerro Rico, in shared international service, incl.: transport, English speaking guide and entrance fees.
–    Private transport from Potosi to Sucre (169 km)
–    A trekking with English speaking guide and lunch box from Sucre
–    A flight from Sucre to La Paz
–    Public/ semi tourist transport from La Paz to Copacabana and Copacabana to Puno
–    A full day to visit Uros and Taquile Islands, incl.: transport, English speaking guide and entrance fees
–    An early check-inn in Cusco
–    A private Sacred Valley Tour from Cusco, incl.: transport, English speaking guide, visits to Pisac Pueblo, Pisac ruins, Urubamba, Salineras, Ollantaytambo and the fortress of Ollantaytambo. Excl. entrance fees
–    A visit to Machu Picchu, incl.: Train ride from Ollantaytambo to Aguas Calientes and back, one night + breakfast in Aguas Calientes, the bus from Aguas Calientes to Machu Picchu and back (worth 24,- US$), the entrance fee of Machu Picchu (worth around 48,- US$).
–    A flight from Cusco to Lima
Optional: an extra night in Lima.
Exclusive in this tour:
–    International flights and airport taxes
–    An obligated travel insurance
–    Costs for visa's (travelers from the USA pay around 135 US$ entrance fee to Bolivia), most other nationalities don't have to pay
–    Optional tours and everything not mentioned in the tour itinerary
–    Drinks and meals not mentioned in the itinerary
–    (International) banking fees
–    The entrance fees during the Salar de Uyuni tour (180 Bs, around 30 US$)
–    The entrance fees during the Sacred Valley Tour (80 Soles, around 27,- US$, which have to be paid local)
–    Tips
Recommendations about what to bring:
–    Small backpack (45 liters)
–    Big backpack or bag
–    Sleeping bag -10 Cª for the Salar Tour (you can also rent one for around 11,- US$ p.p.)
–    Sportive clothes (short pants, t-shirt, sunhat)
–    Sunglasses with UV protection
–    Sun block and repellent
–    Swimming clothes
–    Warm clothes (thermal underwear, fleece jacket and pants, waterproof jacket and pants, gloves, wool hat, 2 or 3 pairs of cotton and wool socks)
–    Camera
–    Headlamp or flashlight
–    Good shoes
–    Sandals/ flip flops
–    Something to make a back-up of your pictures
–    Digital copy of your passport and insurance details