4 Day tour from Cuzco
Short description:
Day 1 – Arrive in Cuzco
Day 2 – Shared Sacred Valley Tour, incl.: Pisac – Ollantaytambo fortress – Aguas Calientes
Day 3 – Aguas Calientes to Machu Picchu and back to Ollantaytambo and Cuzco.
Day 4 – Cuzco – Lima
4 Day tour from Cuzco
Day 1 – Arrive in Cusco and free day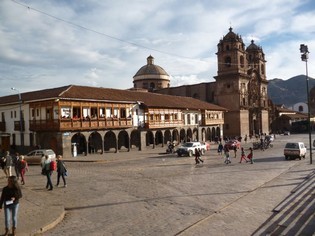 Arrive in Cusco and transfer to your hostel in the historical center of Cusco and at walking distance from Plaza de Armas.
Cusco was ones the Inca Capital of Peru, ruling most of South America. After the Spanish Conquistadors arrived, they build their colonial buildings on top of the Inca foundations of the Inca buildings. This combination of different building styles together with the beautiful location in the mountains, the many touristic activities, restaurants, bars, etc., have made from Cusco one of the most popular tourist cities in South America!
Overnight with breakfast in a hotel in the center of Cusco.
Day 2 – Sacred Valley Tour, incl.: Pisac - Ollantaytambo – Aguas Calientes.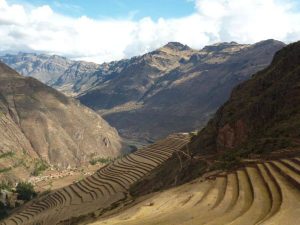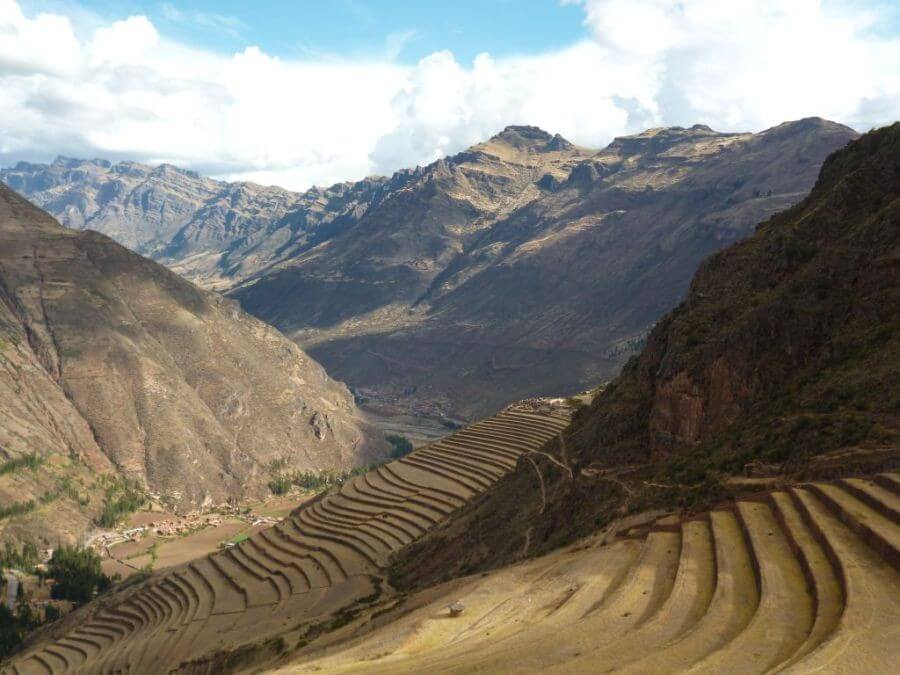 This full day tour in shared international service takes you to all the most famous and popular parts of the Sacred Valley. This is a fully guided tour with an English and Spanish speaking guide who will provide detailed explanations of the surrounding towns and sights in the Sacred Valley.
You will be picked up from your hostel at approximately 8:00am and, after picking up any additional people in your group, you will begin the 60 minute drive to the archeological site of Pisac. Passing along the ruins and enjoying the great views over the valley the guide will explain you part of the impressive Inca history!
After visiting the archeological site of Pisac, you will have time to stroll around on the colorful market in the village of Pisac.
You will have approximately 30 minutes to visit the market, so make sure you bring some extra cash to get the perfect gift and then it is time to drive to Urubamba.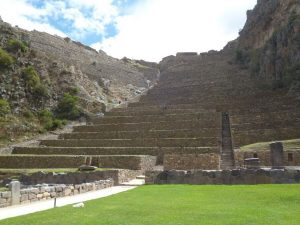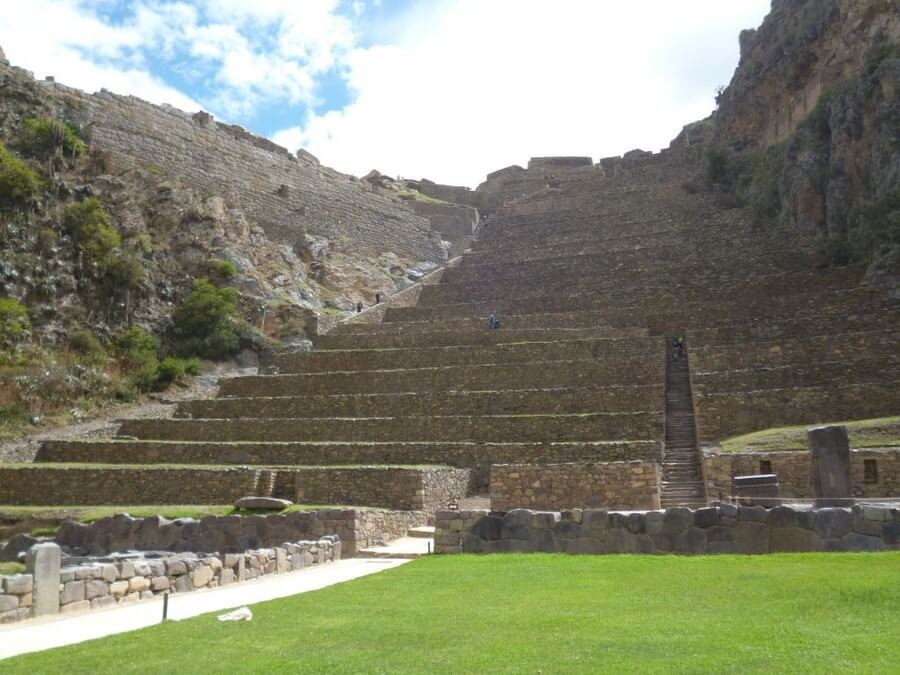 Optional: A complete buffet Lunch in Urubamba (40 soles or US$14 additional), or bring a lunch package.
After lunch the journey continues along the valley to the town and ruins of Ollantaytambo. Founded by the Inca Ollanta on the banks of the Urubamba River, Ollantaytambo is a fort built into the mountain with Andean terraces and also a traditional town. At the top of the ruins we find the Sun Temple, constructed of large blocks that have remained intact for centuries in spite of the effects of time and weather.
From Ollantaytambo you take the train to Aguas Calientes (1h45 min.)
After arriving in Aguas Calientes (now officially called Machu Picchu Pueblo), someone will be waiting for you to bring you to your hostal.
Overnight and breakfast in hostel in Aguas Calientes.
Day 3: Aguas Calientes – Machu Picchu – A.C. – Ollantaytambo - Cusco
In the morning you will can take the bus to Machu Picchu (20 min.) as early as 5:30 am.
At a time to be confirmed you will meet your guide at the entrance of Machu Picchu followed by a two hour guided tour of the citadel. When the guided tour is finished you will have the rest of the morning, until noon (new regulations) to explore the impressive archeological site of Machu Picchu by yourself. More information: 
About Machu Picchu
.
If you have purchased a pass for Huayna Picchu or Machu Picchu mountain you will have the opportunity to climb one of these mountains (
Note
: this has to be booked far in advance). We recommend you to hike towards the Sun Gate and/ or 'The Inca Bridge', for great views.
When you return to Aguas Calientes, you will have to be at the train station 30 minutes before your return train departs to Ollantaytambo and shared bus to Cusco.
Overnight with breakfast in Hotel in Cusco.
Day 4: Cusco – Lima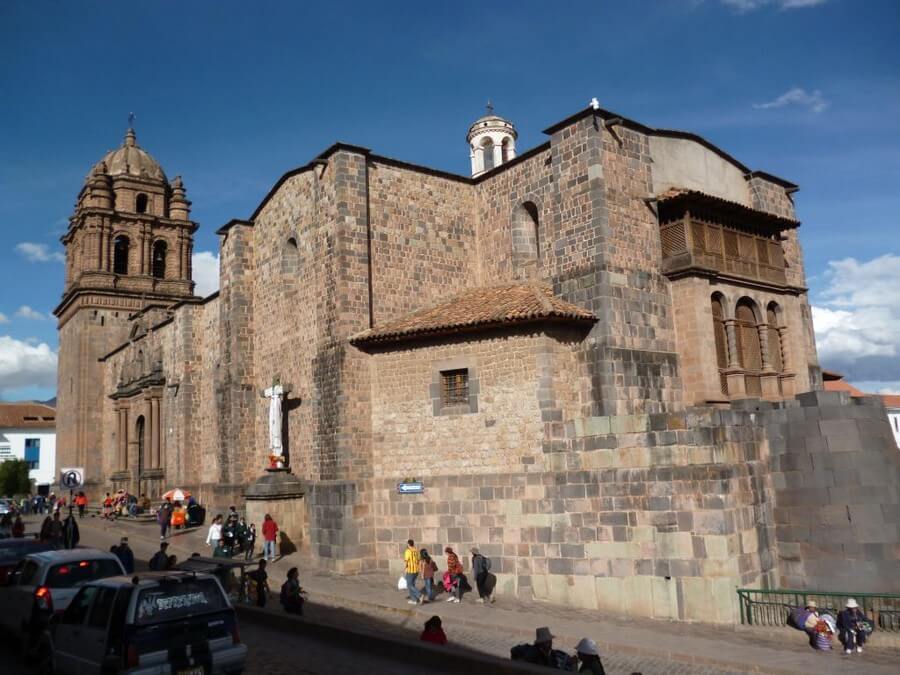 At a convenient time for your flight a private transfer will bring you to the airport of Cusco
The price of this tour is: 510,-US$ p.p.
The price of this tour is based on min. 1 participants in a private room.
ISIC card holders will receive a 15 US$ discount.
Recommendation: We recommend you to look for flight combinations. It is not always possible, but if you can book your flights within Peru in combination with your international flights, it could save you more than 100 US$ p.p. so it is worth to try.
Inclusive and recommended to bring on this tour:
Transfer from and to the airport in Cusco
A tour in shared international service into the Sacred valley of Cusco, incl.: Visits to Pisac Ruines, Pisac Pueblo, Urubamba and Ollantaytambo, English speaking guide, transport, entrance fees of Pisac Ruins and Ruins of Ollantaytambo (worth 70 soles)
Tourist train from Ollantaytambo to Aguas Calientes and back
The entrance fee of Machu Picchu (worth 152 soles)
Bus from Aguas Calientes to Machu Picchu and back
3 Nights in basic clean hostels incl. breakfast
Guided tour (2 hours) of Machu Picchu in English and Spanish with maximum 15 people per group
Shared transport Ollantaytambo to Cusco
Exclusive:
Flights
Everything not mentioned in the itinerary above
Drinks, lunches and dinner
An obligated travel insurance
(International) banking costs
Tips for guides and drivers during tours
Optional:
Huayna Picchu (US$15) or Machu Picchu Mountain (US$15) to be booked far in advance!
What to bring with:
Original passport + ISIC card (if you booked as a student)
Tennis shoes or trainers
Long, comfortable pants and wind jacket
Sweater and light shirt
Rain jacket or poncho – in any season it can rain
Camera with full battery and lots of memory!
Insect repellent (for sand flies)
Sun block and sun glasses
Personal first aid kit (personal medications)
Water bottle with 1-2 liters of water
Light backpack
Snacks (everything is more expensive in Aguas Calientes!)
Padlock for locker in hostel
Headlight/ Flashlight if you plan to walk up to MP early in the morning
Towel